Meet Zoë Sharp
"If I were a woman, I'd be Zoë Sharp. If Jack Reacher were a woman, he'd be Zoë Sharp's main character, Charlie Fox."
Lee Child, creator of the immortal Jack Reacher
Charlie Fox Series
British author Zoë Sharp is best known for her Charlie Fox Series featuring ex-Special Forces turned bodyguard, Charlie Fox. The series comprises a prequel and thirteen titles to date. Charlie Fox is often likened to Jack Reacher, with a similar brand of high-octane action. Lee Child himself described Charlie Fox as "real, true, and authentic."
Lakes Thriller Series
More recently, Zoë has published the first two books in her new Lakes Thriller Series, featuring CSI Grace McColl and Detective Nick Weston. Described as "a remarkable combination of police procedural and psychological thriller", the series is set in the beautiful English Lake District, a World Heritage Site, near to where Zoë has her home.
Blake & Byron Series
He's a career copper at a personal and professional crossroads. She's a con artist who came up from the streets and has survived by her wits. What happens when their lives collide? Mind-blowing suspense thriller, The Last Time She Died, is the first in this brand-new Blake & Byron Thrillers Series.
Zoë spent most of her formative years living aboard a yacht on the edge of Morecambe Bay in northwest England. Early in her career, she became a photo-journalist specialising in cars, acquiring the research and writing skills which are the bedrock of the professional author. It also gave her an opportunity to travel in Europe, Japan, and especially the United States, which she has visited frequently over many years. She is a keen biker, car-driver and yachtswoman.
Zoë Sharp's writing has been nominated for numerous awards on both sides of the Atlantic, including twice for the Barry Award for Best British Crime Novel. It has inspired an original song video and been optioned for tv and film. She has also written standalone novels, including a collaboration with leading espionage thriller author, John Lawton. Her short stories have been published in many anthologies and short-listed for the Short Story Dagger Award of the UK Crime Writers' Association.
Zoë is a keen library supporter and welcomes opportunities to talk to reader groups. She can be found on: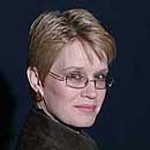 Contact
I love to hear from my readers and will always reply to personal emails.
You can contact me at:
Zoe@ZoeSharp.com